Posted by Frame Masters on 31st Mar 2023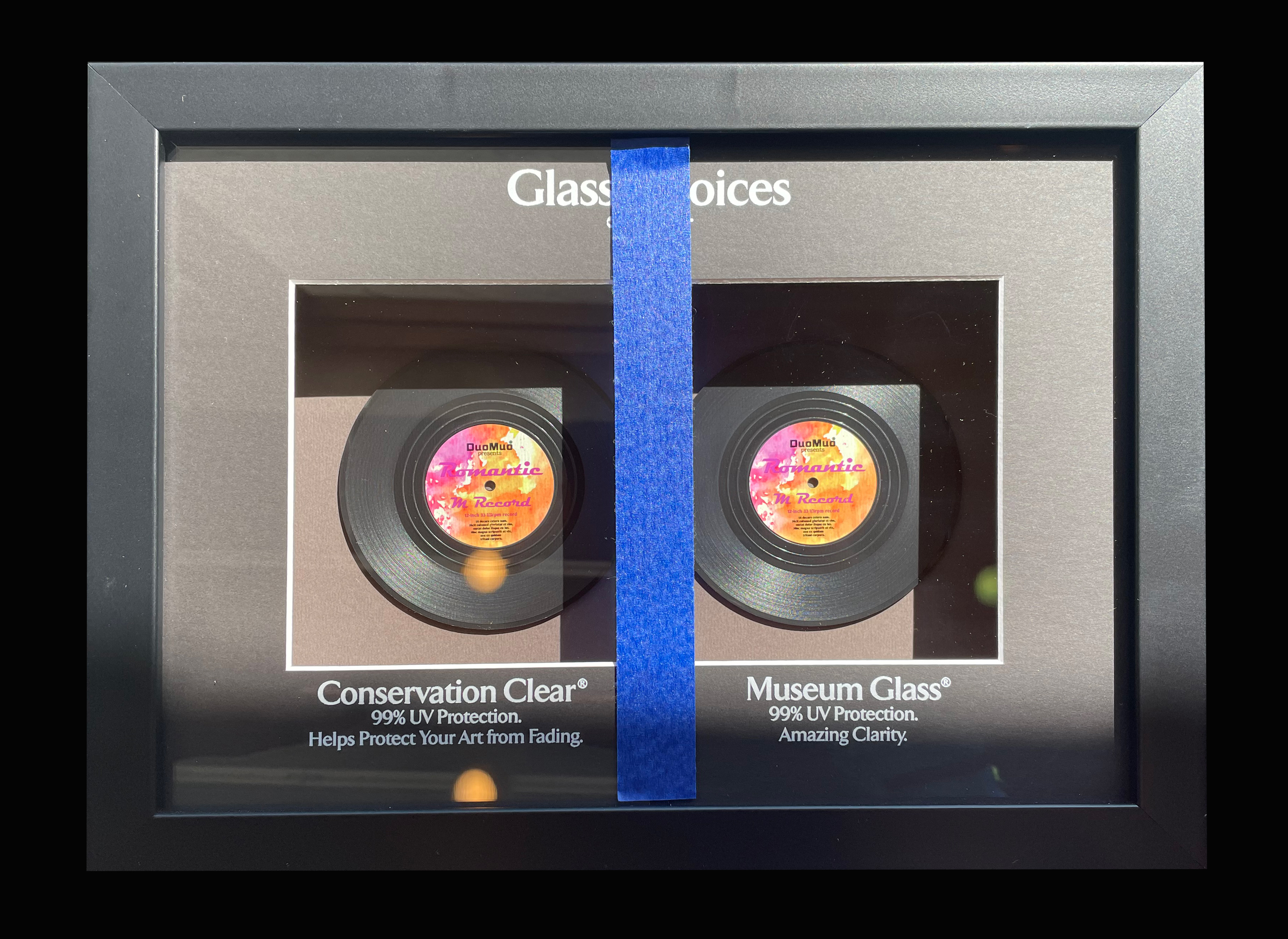 Picture framing glass is an essential component of custom picture framing as they protect the artwork or photo being displayed. Choosing the right glass can make a significant difference in preserving and showcasing artwork. In this blog, we will discuss the different types of picture-framing glass available and their unique properties.
Regular Glass is the least costly option for picture framing. While it provides basic protection for the artwork, it does not offer UV protection. Regular glass also reflects light, which can be a distraction, especially if you are dealing with a large picture frame.
The Non-Glare Glass was created over 30 years ago to reduce glare due to its etched surface. However, it cannot be used in shadow-boxed frames since the amount of fuzziness or frosted look increases as you separate, float, or lift this type of glass over the art. The market is phasing out old non-glare glass since there are better, albeit more costly, options available.
UV-Filtering Glass blocks up to 99% of UV light. U.V. gradually fades and discolors artwork over time. Ultraviolet light attacks the blue and green colors in your art first. If you need your art preserved, this is the most economical choice. To the untrained eye, U.V. glass looks the same as regular glass with glare.
Museum Glass offers up to 99% UV filtration, maximum clarity, and is non-reflective. It reduces glare significantly, making it ideal for showcasing fine art, valuable photos, and historical documents. It is the best product in picture framing glass that technology is offering us today.
When selecting picture-framing glass, it is important to consider whether you need the U.V. protection and/or the non-reflective aspect, to enhance the overall aesthetic of the artwork. While regular glass may be suitable for casual or temporary displays, valuable or sentimental artwork should be protected at least with UV-protective or museum glass. If your framed art is facing a window, you will not be able to enjoy your art as much, unless you opt for a nonglare or a museum glass.
Our philosophy is:
If your art is valuable, then make sure you chose the best option to archivally preserve it. Stay focused on your needs and opt for preservation rather than a fancy frame if you have a limit to the budget. Restoration costs are exorbitant! Do not get confused or get distracted by various pricing points.
Avoid using glass in combination with metal frames.
If you are shipping your framed art, planning to move a lot, planning to display a large piece in a common-public area or have little ones at home who play ball indoors, you may want to consider Plexi Glass options. We will discuss various types of Plexi Glass in our next blog.